Step Up for Down Syndrome Awareness Walk
---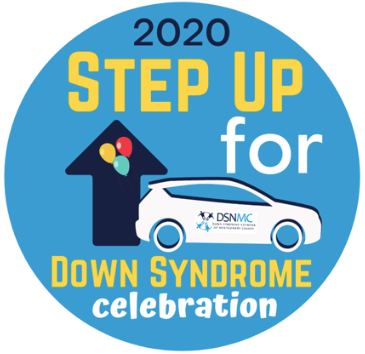 Every year, in October, DSNMC hosts the Down Syndrome Awareness Walk which is dedicated to not only raise funds for the organization, to be able to offer all our in-person and digital programs but to create awareness in our community about Down syndrome. The location is usually the Falls Road (Hadley's) Park in Potomac Maryland. Registration typically opens in July. 

DSNMC's awareness walk is under the Step Up for Down syndrome brand. Step Up for Down Syndrome is an awareness walk brand created by leadership at the Down Syndrome Affiliates in Action (DSAIA).  Using the Step Up for Down Syndrome brand allows all fundraising to stay in Montgomery County allowing DSNMC to provide vital programming and services at little or no charge to our membership.
This year, due to COVID19 we will have a virtual, fascinating, event. With a virtual opening ceremony on Friday, a car parade on Saturday and a Walk Your Way and closing ceremony on Sunday. The registration process, including setting up teams, sponsor opportunities and donation center remains the same, but this year in addition to our t-shirts we will have DSNMC car magnets.
Check out the fantastic redesigned registration page at: https://dsnmc.ezeventsolutions.com//StepUp