Silver Spring Thanksgiving Parade with DSNMC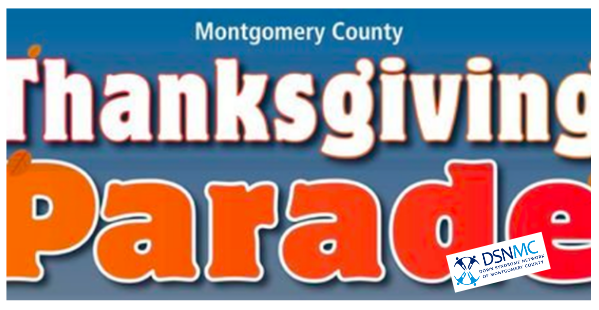 Join DSNMC on Saturday, November 23, 2019 as we participate in the the Montgomery County Thanksgiving Parade.
The parade is from 10:00 am - 12:00 pm.
The meeting time is 8:00 am and the location is the parking garage across from the Silver Spring Civic Center. We are waiting on a few more details from the parade committe. As we get those details we will share.
During our walk we will display our DSNMC logo by carrying our banners and more. It will be a lot of fun!
Please plan to wear your 2019 DSNMC T-Shirts and bring your pom pom's from the walk if you still have them.