Parent Workshop, Able Accounts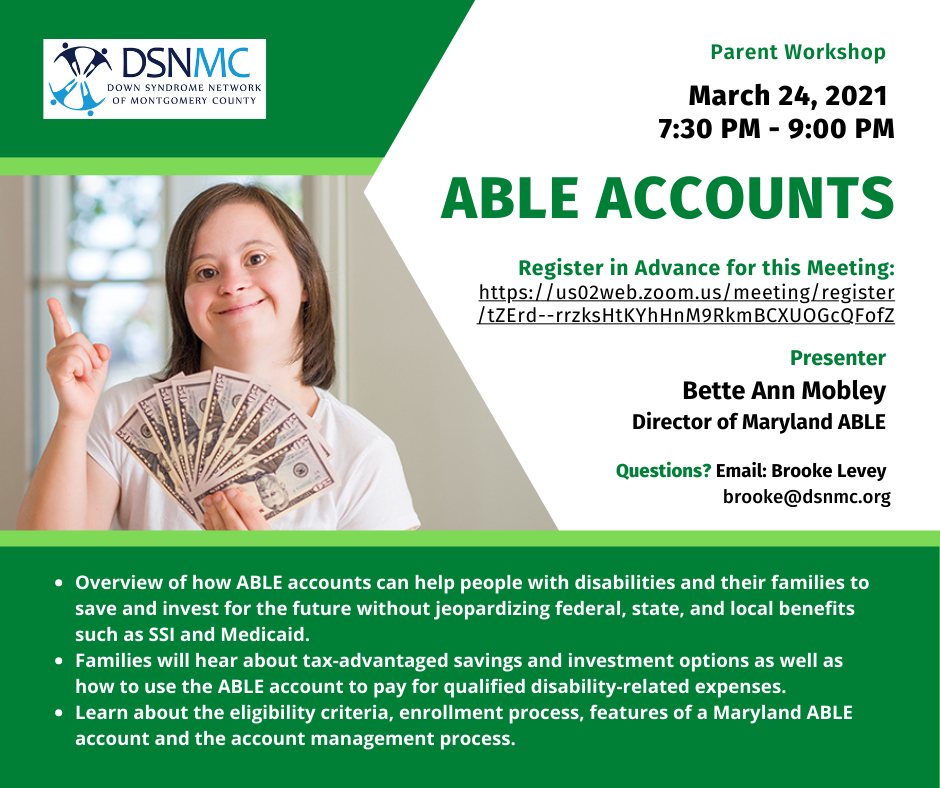 • Overview of how ABLE accounts can help people with disabilities and their families to save and invest for the future without jeopardizing federal, state, and local benefits such as SSI and Medicaid.
• Families will hear about tax-advantaged savings and investment options as well as how to use the ABLE account to pay for qualified disability-related expenses.
• Learn about the eligibility criteria, enrollment process, features of a Maryland ABLE account and the account management process.