Author Reading and Conversation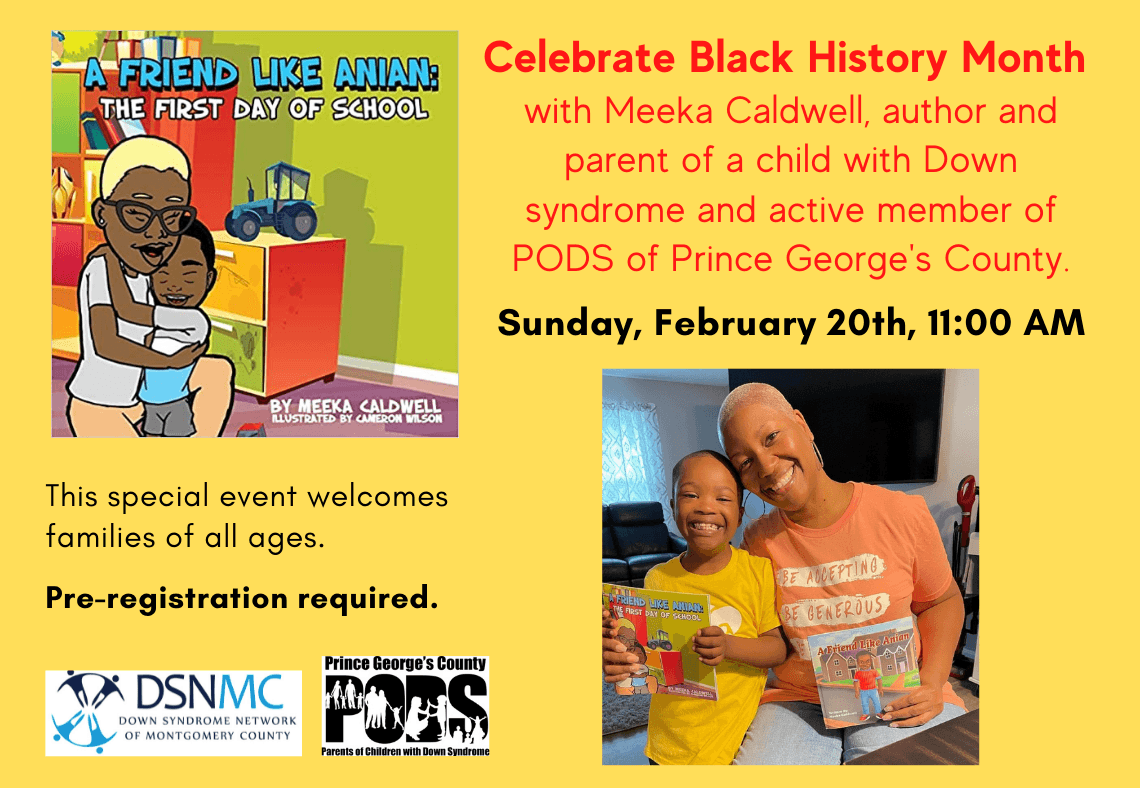 Meeka Caldwell is a wife, mother of six, and a dedicated advocate in the Down syndrome community. Being a mother of a Black child with Down syndrome, she noticed that there were few children's books about Down syndrome and none featuring a Black child. Meeka Caldwell wrote "A Friend Like Anian", the first of a series, inspired by her son to show diversity and representation in the Down syndrome Community. Meeka Caldwell and her husband Terry live in Prince Georges County, Maryland, and are parents to six children, with Anian being their youngest. Meeka is an active member of PODS of Prince George's County. She loves candles, cooking and reading a good book (wink)!
This event is co-sponsored by the Down Syndrome Network of Montgomery County and PODS of Prince Georges's County.