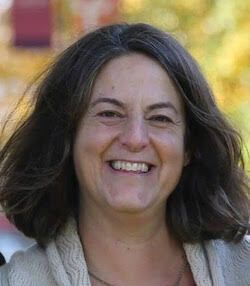 Brooke Levey
Executive Director
Brooke Levey has been personally connected to the disability community in Maryland since her daughter was born with Down syndrome in 2008. She has served as the Executive Director of the Down Syndrome Network of Montgomery County (DSNMC) since 2019. As executive director, Brooke collaborates with diverse organizations, businesses, and agencies to build capacity and support systems for people with Down syndrome and their families. She is committed to helping individuals with Down syndrome and other intellectual and developmental disabilities (IDD) achieve their full potential, live self-determined lives, and live in communities where they are fully included, valued, and welcomed. She does this through education and support programs, advocacy, and initiatives that span the lives of individuals with Down syndrome from birth through adulthood.
Most recently, Brooke was honored by The Arc of Maryland as the 2023 recipient of their Community Professional of the Year Award. This award recognizes the
honoree's work for having a direct relevance to people with IDD, as well as demonstrating sensitivity and the ability to provide outstanding quality services, resulting in increased independence and inclusive lives for people with IDD. In addition, she was elected as the co-chair of the Special Education Citizens Advisory Committee for Montgomery County Public Schools.
Brooke's greatest strength is bringing people together to set and accomplish goals. She has extensive experience working with diverse groups of people and institutions and building partnerships. She has a Bachelor's degree in Sociology/Anthropology from Earlham College and a Master of Science degree in Environmental Education from Lesley University. She and her husband, Mark Humpert, have three children, Noah, 21, Sam, 17, and Helen, 15.