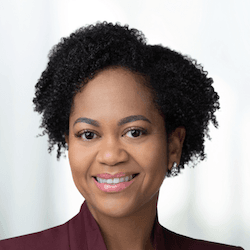 Keight Tucker Kennedy
Board President
Keight is passionate about supporting mission-driven organizations through her work as a search consultant and knows the importance of strong leadership in strengthening civil society.
Professionally, Keight is a partner at executive search firm Isaacson, Miller which partners with nonprofits organizations and educational institutions in their recruitment of transformational leaders. Prior to her work as a search consultant, Keight worked in fundraising and as a strategy and organization development consultant for nonprofit and federal government clients. Keight holds a BA in chemistry from Emory University, a MA in philanthropic studies from Indiana University's Lilly School of Philanthropy, and an EdD in human and organizational learning from The George Washington University.
In her personal life, Keight is a wife and mother. She and her husband Kenrick are the proud parents of their 2-year old daughter Korinne. Korinne was diagnosed with Down syndrome at birth. Keight is an active member of Alpha Kappa Alpha Sorority, Incorporated, which provides opportunities to give back to her community in meaningful ways.