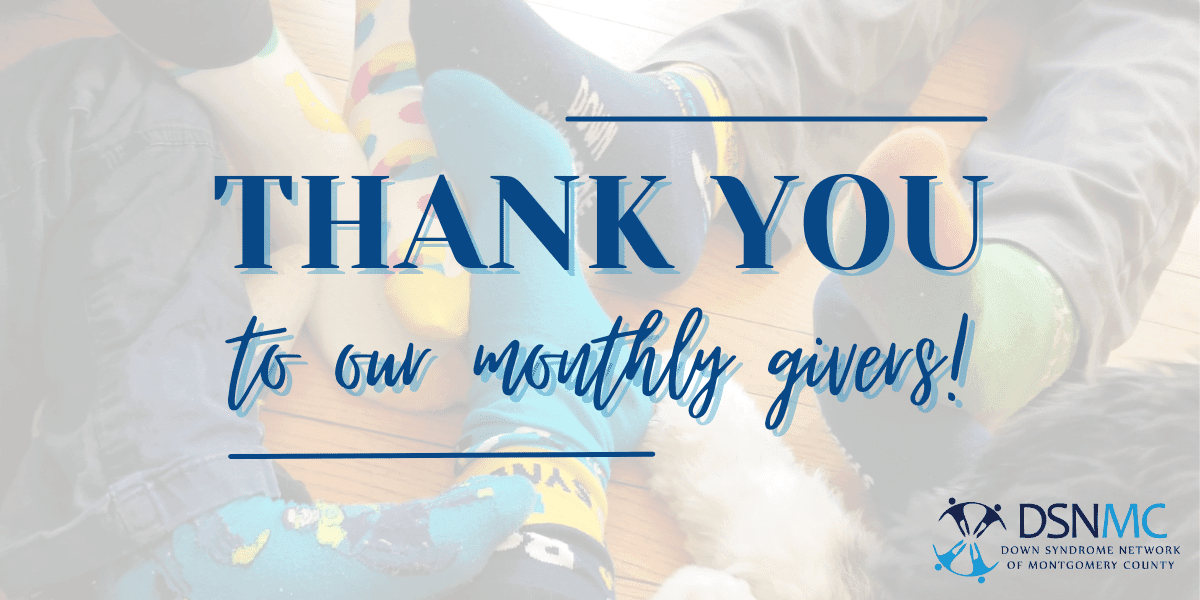 DSNMC would like to thank and recognize the 14 individuals and families who are charter members of our Monthly Giving Club! Thanks to you, we reached our 21 Days of Giving goal of 10 new monthly givers by World Down Syndrome Day. These 14 difference-makers are leading the charge for a financially stable and more impactful DSNMC, and we hope you'll consider joining them:
Kenrick and Keight Kennedy
Isabel van Isschot
Heather Vaz-Autobus
Shannon Thomas
Manuel and Kalani Brown
Marcellia Kemp
Nancy Forsythe
Whitaker VanFyk
Kannan Family
Kari Ritter
Maeng Family
...and three anonymous givers!