Step up for Down Syndrome Walk and Celebration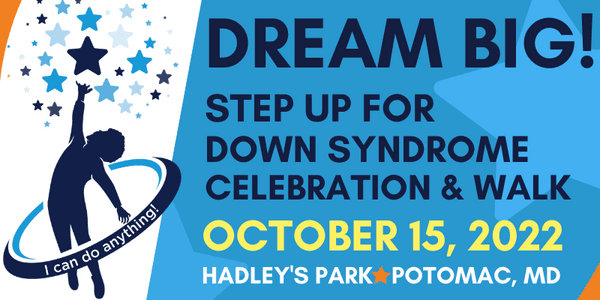 Join us for our biggest event of the year! The Step Up Walk is our largest fundraiser of the year and provides about 70% of the needed resources for the DSNMC to fulfill its mission. Every day we make meaningful strides to foster inclusion and to celebrate the lives of individuals with Down syndrome. There is no better place to show your support than at Falls Rd. (Hadley's) Park at our annual Step Up for Down Syndrome Walk.
It's never too early to register your team and get started recruiting walkers to come out in October and share in a wonderful celebration with the community.