How Discoveries from the Down Syndrome INCLUDE Project are Making a Difference for Families Today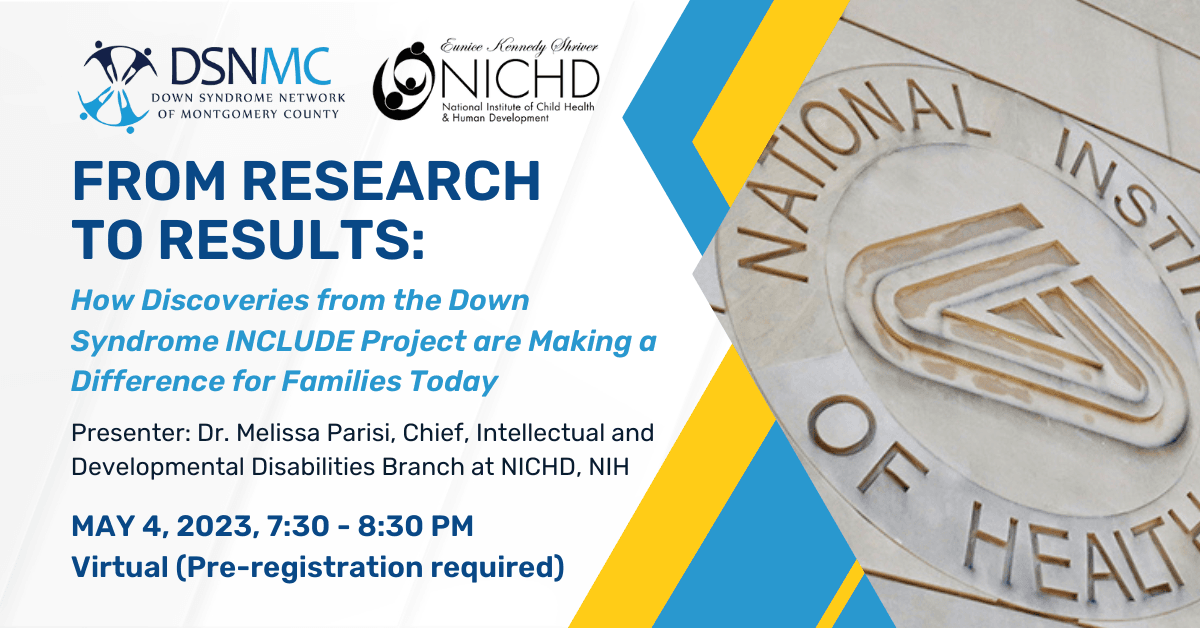 Are you interested in learning about the groundbreaking research that's changing the lives of individuals with Down syndrome? Then you won't want to miss this webinar led by Dr. Parisi, a leading expert in the field.
In this presentation, Dr. Parisi will share the latest discoveries from the INCLUDE Project, which began in 2018. She will discuss some exciting new findings related to sleep apnea, regression treatments, and approaches for monitoring and potentially reducing the risk for adults with Down syndrome to develop Alzheimer's disease. She will also discuss the DS-Connect® registry, a valuable resource for families and one way that members of the DSNMC can participate in research opportunities of interest to them.